Online Reviews and Social Media Commentary All Need to be Managed These Days
We are proud to say that we've been at this for longer than most agencies.  As veterans of search engine optimization and search engine marketing we saw the advent of online customer reviews back in 2008 while managing local business citations during local SEO campaigns. Much has changed since those simple days of one lonely review on a Yellowpages website or a random Twitter mention.
Today, businesses have a multitude of review websites and social media channels that require constant attention in order to maintain a good online reputation. At Marketing Type Guys we are uniquely qualified to help both small businesses and large enterprises.
Small or Service Based Businesses –  User Generated Reviews Monitoring
Our Reputation Ranger™ service currently watches over 100 individual websites and Twitter activity…more than ANY other review monitoring service!  These various User Generated Review sites serve as the new public soap box for customers of restaurants, home contractors, auto mechanics, physicians and many others. Only by monitoring this part of the Internet can a business be comfortable in knowing its reputation is solid and its customers happy.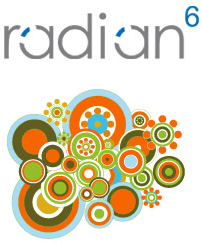 Large or Brand Sensitive Businesses – Social Media Monitoring and Reporting
Listening to what is being said about your business and/or brand and measuring ROI on social media marketing has become easier with tools such as radian6 or Crimson Hexagon. Having the time and know-how to operate these sophisticated software tools is another matter. Our social media monitoring staff can add instant value to your software investment by properly configuring the necessary widgets and creating on demand custom reports that will bring your social media monitoring to a higher level!
>> Visit our Social Media Monitoring page to learn more.