Our Reputation Ranger™ Service is the Perfect Solution for Home Contractors and Other Small Business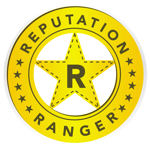 If you manage a service based business today, it is vitally important to understand how your company is being talked about across the Internet. Gone are the days where people called or wrote to you with a customer complaint. In today's age of social media, customers are more and more frequently choosing to post their thoughts and comments online.
Check Out These Features:
We Monitor the Big Ones and More – We monitor the following review sites on a daily basis for new reviews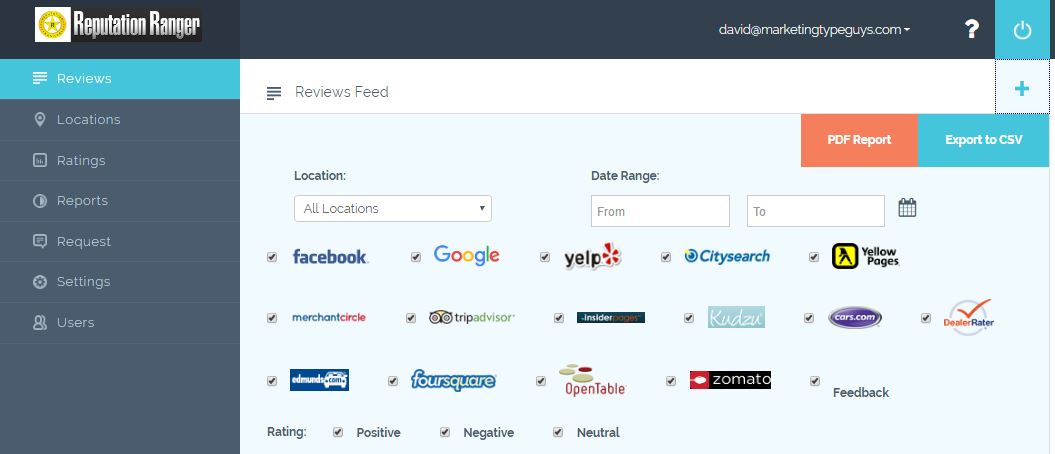 Automated Email Alerts
When your business receives a new review, we will notify you via email.
Respond to Reviews
Within your e-mail alerts you'll have the option to respond to your online reviews.
No Limit to Locations
Whether your business has 1 location or 500, our custom dashboard make it easy to manage your online reviews.
Location by Location Rankings
Compare how your locations rank against each other with our custom ranking system.
Request Reviews Tool
Generate more positive reviews for all of your stores by utilizing our review request tool.
Awesome Reports and Dashboard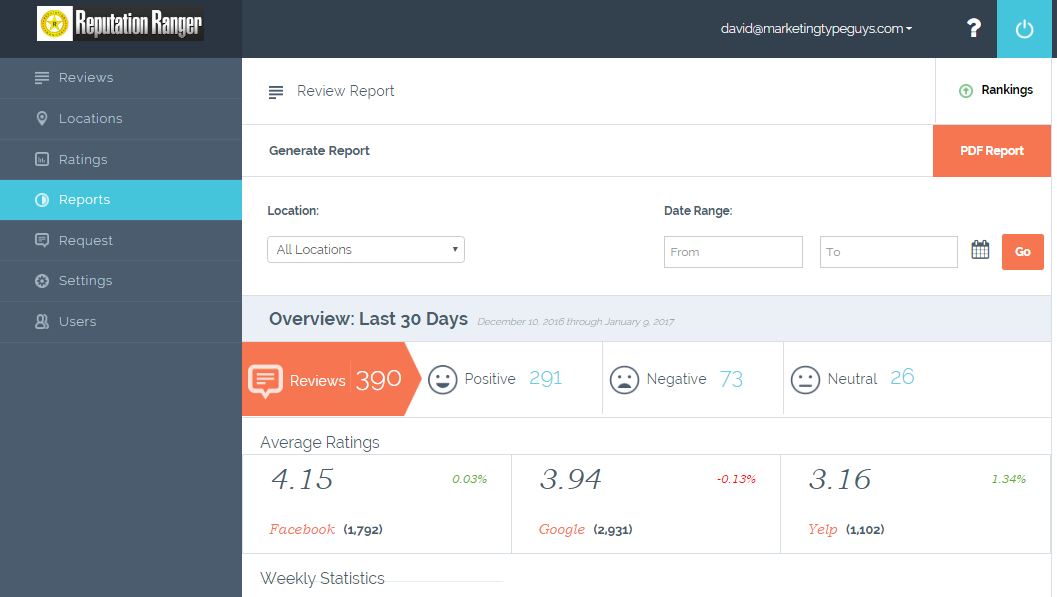 Providing the most thorough and accurate review monitoring solution in the industry, Reputation Ranger is also extremely affordable. Pricing starts at only $59/month!
>> To learn more contact us.