Chat With Your Website Visitors, Increase Sales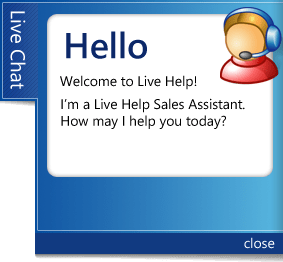 Online chat provides a way for you to communicate with your customers in real time, through two-way messaging over the Internet.
Offering a variety of ways for customers to interact with you gives your company broader appeal
Chat methods can be either reactive or proactive. Reactive chat has a visible button on a website with a call to action such as, "Need Help? Click Here to Chat." Proactive chat may appear on a website as soon as the customer views a certain page, often in the form of a pop-up window, engaging this potential customer with a message such as, "Have a question about one of our products? We're here to help. Chat with us."
Both features, when implemented properly, can keep a customer engaged and can play an instrumental role in gaining a new customer.
A live chat tool can be set up on most websites in just a few minutes. This will enable you to talk to your website visitors from your PC, tablet or mobile phone. Increase sales and improve customer service!