Is Your Home Contracting Business Influenced by Acts of Nature?
Heat waves, cold snaps and storms of any sort are all events that create opportunity for more customers. The nimble pay-per-click professionals at Marketing Type Guys can help you maximize the potential revenue during these moments with a Weather Based PPC Campaign.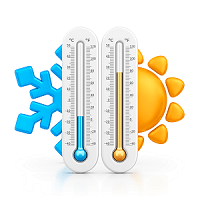 The concept is simple, dominate Page One of Google when this rush of prospect traffic happens. We accomplish this by establishing clear nature-based marketing goals with you, such as:
Turning PPC on/off based on local temperature
Ramping up PPC budget after a storm hits your market
Increasing bids on certain words during a weather event
As with our standard PPC management, you can expect all of our usual great customer service and ROI reporting via Google Analytics.
You won't find this service from your friendly Yellow Page or Yodel rep.
Fees begin at $690/month for Weather Based Pay-Per-Click Services. Call us at 303.351.1736 with your weather based marketing questions.