Search Engine Optimization – Our Favorite!
As the cornerstone to any great digital marketing plan, SEO get's us excited!
Let's face it, just about anyone can create a WordPress website, pay Google to show up #1, or post entertaining messages on social media. But (in our humble opinion) it takes some unique expertise to understand the complexities and nuances of SEO.
We began as an SEO shop back in 2009 because our founder loved the thrill of making a client's website show up on page one of Google. Oh the glory days of keyword stuffing and hidden text! Since then, MTG has become a full service agency, stopped engaging in useless old black-hat SEO techniques and found awesome staff members who also love the thrill of achieving Page #1 for clients.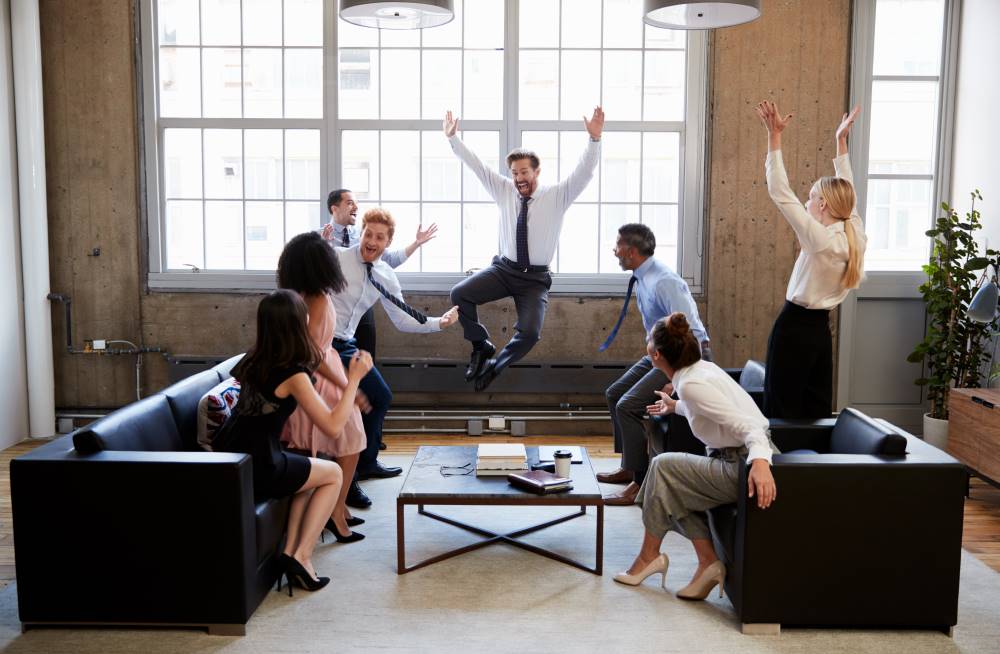 Photo of MTG Team When We Get a New SEO Client *
* – actually a stock photo, we don't look this good